Environmentally friendly… Smart
---
Mohawk leads innovation in sustainable flooring with SmartStrand carpet made using DuPont Sorona renewably sourced polymer.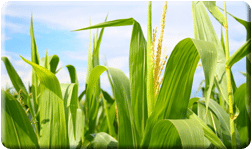 DuPont exclusively provides Mohawk with fiber made from Bio-PDO, the key ingredient that makes Sorona. Because Sorona is made from corn sugar, 37 percent of the carpeting fiber is a renewable resource, replacing ingredients normally derived from petroleum.
Additionally, the production of the Sorona polymer requires 30 percent less energy and emits 63 percent less Greenhouse gas than creating an equal amount of nylon.
Plus, every seven yards of SmartStrand saves one gallon of gasoline.
Mohawk SmartStrand carpet made with DuPont Sorona renewably source polymer is environmentally smart.
Beautiful colors, soft… Smart
---
SmartStrand carpeting is design-smart, too, available in a rainbow of fantastic colors and softness you have to touch to believe.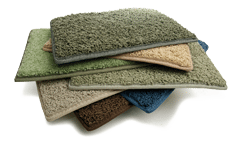 Mohawk's always been known for beautiful carpets in a wide variety of colors, styles, textures and construction. SmartStrand is no different. Visit your Mohawk Authorized Retailer to see all the amazing carpets made using SmartStrand fiber using DuPont Sorona renewably sources polymer.
While its beauty will catch your eye, the softness will seal the deal. Compared to other fibers, SmartStrand is just a little softer to the touch. If you add a Premier or Elite Mohawk cushion underneath, not only do you add years to your warranty, but you enhance the plushness and comfort of your carpeting.
The colors and softness help make SmartStrand carpet even smarter.
Durable, resists stains… Smart
---
SmartStrand carpet from Mohawk includes superior stain resistance engineered into the fiber. That stain resistance will never wear off or wash off. SmartStrand never needs to be retreated with stain protectors, even after a steam cleaning.

Most stains — even red wine — cleans up with a little warm water. Even the most stubborn stains require just a mild detergent or Mohawk FloorCare Essentials.
You can't believe just how easy Mohawk SmartStrand carpet is to clean.
So its lifetime stain resistance makes SmartStrand wtth DuPont Sorona renewably sourced polymer the smartest choice in carpeting available today!